| | |
| --- | --- |
| Tulips! | 4/29/2007 12:39:00 PM |
The weather was great this weekend, so Jane and I went north to Mount Vernon for the tail end of the annual Tulip Festival. I took ~1.5gb of photos with my S2, most of which were gorgeous shots of Jane in the tulips...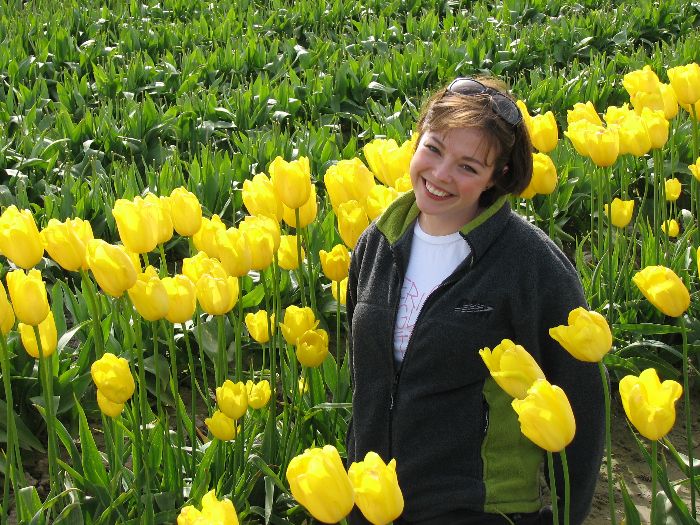 In pretty much every photo of me, I'm modelling the ever popular slob-with-his-hands-in-his-pockets look...