| | |
| --- | --- |
| What's new in Fiddler | 2/10/2015 8:44:44 AM |
I threw together some notes for someone doing a presentation about Fiddler.
News
· Fiddler 2.5 should be out shortly. Most of the "new" goodies are in 2.4.9.9 but are yet to be discovered by most users.
· Hopefully, the second edition of the Fiddler Book will be out in the next month.
Things to consider talking about
Please ensure that everyone has the SyntaxView Inspector installed. It's by-far the most useful extension for Fiddler.
The ImageBloat extension, of course.
The Content Security Policy rule generator add-on

This menu item resolves ~40% of Fiddler support questions: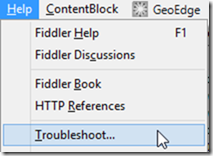 They've been there a while, but Fiddler can import/export Packet Captures (from Wireshark, Message Analyzer, Netmon, TCPDump) and HAR (HTTP Archive files, from browser dev tools):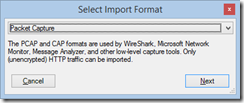 It's been there a while, but Customize Columns is possibly the top-requested feature and it continues to get more powerful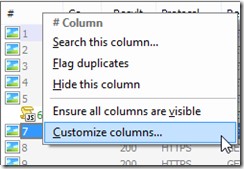 Tools > Configure AutoSave…

Direct Filters on the Context Menu


2.5 will introduce built-in WebSockets UI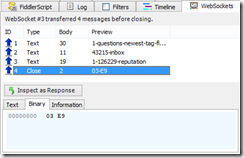 Support for WebP and JPEGXR throughout the product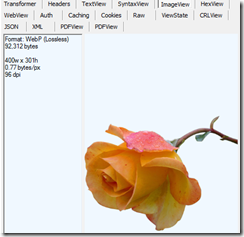 Composer now has a Request Log for easy reuse of past requests

Fiddler's built-in Certificate Maker can generate iOS-compatible certificates using the Cert Enroll engine